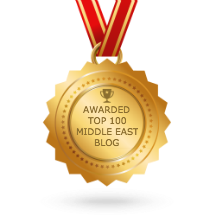 Middle East Perspectives by Rick Francona has been named as one of the Top 100 Middle East Blogs and Websites on the Web by the news aggregator Feedspot.

You can see the entire list of 100 here. This blog is number 11 on the list.

It is an impressive list, and I am honored to be listed among them.